The venture capital bank launches a digital platform for its clients
By Léandra Monteiro
Capital risk Bank BSC, the Bahrain-based Sharia-compliant investment bank, announced the launch of its new online platform, "VCB Online", a mobile application designed to provide clients with a convenient way to access their portfolios investment digitally.
The new online platform, currently offered in English and Arabic and compatible with iOS and Android operating systems, will provide clients with direct access to updates and real-time information on their investment portfolio, allowing them to view investment statements, updated financial reports, values, and more.
The user-friendly platform has been developed with the dynamic lifestyle of VC Bank customers in mind, in line with the bank's efforts to develop and improve its services to meet and exceed customer expectations, while maintaining standards. functioning of the international market.
Mr. Robert C. Wages, CEO of VCBank and Head of Investment and Post-Acquisition, said: "Financial services has recently witnessed a digital uplift, particularly with the noticeable decrease in reliance on financial services. traditional banking methods. The launch of "VCB Online" is part of our ongoing efforts to adapt our operations to the ever-changing needs of our customers in an ever-changing market. The nature of investment requirements is time sensitive, which is why we have decided to focus on digital portals and provide our clients with a fast and efficient platform to deliver important information in real time, using the latest technology. This is just the first phase, as we aim to introduce additional features in the future to improve the app and exceed our customers' expectations.
Mrs. Sahar Jaafar Khunji, Head of Investor Relations at VCBank added: "In close collaboration with the team, we have developed the technical aspects and the integrated functionalities of the platform so that they are directly aligned with the needs of all. our clients. We have focused more on features that add value to our clients, such as direct wallet access, and designed the easy-to-use platform in a way that enables our clients to receive relevant information from the the simplest and most efficient way possible.
VCBank is a Sharia-compliant alternative asset manager with a primary focus on income-producing real estate assets and selective private equity investments. The bank aims to introduce investment opportunities that would stimulate the growth and development of regional economies by providing venture capital investment opportunities and dedicated support to the SME sector in the MENA region, within a banking framework of Islamic investment.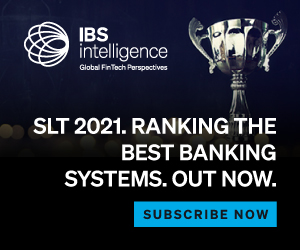 Previous article
APImetrics Partners with Tomato Pay to Monitor UK Open Banking APIs
Read more
Next article
Citi unveils Citi Self Invest, a self-managed investment offering
Read more